NIREAS-International Water Research Center, University of Cyprus
The activities of NIREAS were launched on the 31st of December 2010, while on the 22nd of March 2011 the official inauguration was held to coincide with the celebration of the International Water Day. This effort was made possible after the successful evaluation of a proposal submitted by our research group to the Cyprus Research Promotion Foundation for the establishment of research units under the Call "Strategic Infrastructure", the aim being to lay the foundations for substantial growth of research in Cyprus. Our research Center is co-financed by the European Regional Development Fund and the Republic of Cyprus through the Research Promotion Foundation and the University of Cyprus. Our objective as a new Research Center is to conduct research of high international caliber while at the same time serving the research needs of Cypriot society, economy and industry. For Cyprus, water availability has historically been a problem and through the years several extended periods of drought have been recorded that decimated the population. In modern times, Cyprus has responded with the creation of a network of fresh water reservoirs, while recently water supply, has been enhanced by a network of desalination plants and wastewater re-use schemes. These large infrastructures have made the problem of water scarcity in modern Cyprus less pressing, but have at the same time created a number of other issues that must be faced. Among the most important are the presence of xenobiotics and water quality, salt-water intrusion, water loss to evaporation, water quality issues regarding cyanobacteria, infrastructure integrity, etc.  NIREAS-IWRC was created with the vision to leverage scientific and engineering expertise in order to tackle these important problems in Cyprus. However, these problems are not unique to Cyprus; they are faced in almost all countries around the world. Thus, while placing emphasis on solving the local water-related problems, from the beginning NIREAS was created with an outward view, evidenced by establishing international collaborations and partnerships. Water is, of course, one of the most important issues that humanity will have to deal with in the 21st Century, and NIREAS was created with the vision to reaching out to the wider scientific community for exchange of know-how and best practices with the mutual benefit in mind and also to wider society for strengthening awareness on water-related issues. Nireas (Nereus) is one of the most important water deities of Greek mythology, known for his truthfulness and virtue and often referred to as the 'old man of the sea'.  In the Greek language, the name NIREAS connotates flowing water. This site provides information on the organizational structure of NIREAS, its main scientific and research operations, its network of collaborators and partners and on its main research outcomes and achievements. I hope you will find this information useful and interesting.
Despo Fatta-Kassinos, NIREAS- IWRC Director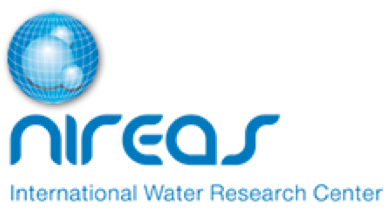 Ben-Gurion University of the Negev                 
Ben-Gurion University of the Negev was established in 1969 with the aim to bring development to the Negev, a desert area comprising more than sixty percent of the country. The University was inspired by the vision of Israel's first Prime Minister, David Ben-Gurion, who believed that the future of the country lay in this region. Today, Ben-Gurion University is a major center for teaching and research, with campuses in Beer-Sheva, including the Marcus Family Campus, as well as in Eilat and Sede Boqer, where Ben-Gurion lived in his final years and is buried. More than 19,000 students are enrolled in the Faculties of Engineering Sciences, Health Sciences, Natural Sciences, Humanities and Social Sciences, the Guilford Glazer Faculty of Business and Management and the Kreitman School of Advanced Graduate Studies. The University also includes major research institutes such as the National Institute for Biotechnology in the Negev, the Jacob Blaustein Institutes for Desert Research with its Albert Katz International School for Desert Studies and the Ben-Gurion Research Institute for the Study of Israel and Zionism. New interdisciplinary degree programs are redefining the boundaries between the Faculties and attracting outstanding students. Its world-famous Joyce and Irving Goldman Medical School has become a model for community-oriented and global medicine, while social work and education degree programs supply Beer-Sheva and the region with the majority of its social service personnel. In keeping with its mandate, Ben-Gurion University plays a key role in promoting industry, agriculture and education in the Negev. University-sponsored community colleges and pre-academic and continuing education programs make learning accessible to greater numbers of Negev residents, while a myriad of community action programs involving over half of the student body benefit the various communities in the region. BGU is part of the global community, with researchers sharing internationally their expertise in such fields as hi-tech, bio-tech, medicine, arid zone agriculture, solar energy, water resource management, nanotechnology and more. The University anticipates exciting challenges in innovative fields of research and hopes to bring new opportunities to Beer-Sheva and the Negev while continuing its pursuit of academic excellence and expanding its contribution to the community.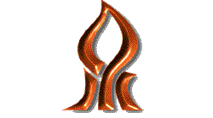 MATIMOP
MATIMOP, the executive agency of the Office of the Chief Scientist (OCS), of the Ministry of Industry, Trade and Labor of Israel (MOITAL) is the official National Agency for industrial R&D cooperation in Israel, charged with promoting highly supportive policies to build Israel's industrial infrastructure, and nurturing industrial innovation and entrepreneurship. MATIMOP is the government agency that generates and implements international cooperative industrial R&D programs between Israeli and foreign enterprises. In recognition of its distance from global markets, the State of Israel enters into international agreements and has charged MATIMOP to aggressively expand opportunities for Israel's industry to engage in mutually beneficial international collaboration. The development of innovative new commercial technologies, products and services is a high risk expensive proposition, often exceeding the capacity and capabilities of individual firms and even countries, therefore necessitating the OCS's intervention and support.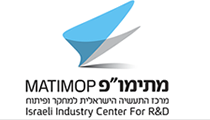 Unioncamere Liguria  
Liguria Regional Chamber of Commerce is the association (as foreseen by the art. 6 of the National Law n° 580/93 and by Legislative Decree n. 23/2010) of the four Chambers existing in our region, providing a series of services, such as: statistical reports on the trend of the regional socio-economic development; observatory of the craft sector, in cooperation with craft associations and Regione Liguria; analysis of the industrial sector on a six monthly basis; Chambers steering committee on agricultural matters, liaising with the Regional Minister for agriculture. In addition to these institutional activities, Unioncamere Liguria hosted the Euro Info Centre IT363 Liguria (from 1995 to 2008)) and it hosts Enterprise Europe Network (since 2008). Euro Info Centres (EICs), before, and Enterprise Europe Network (EEN), now, have been created by DG Enterprise and industry of the European Commission in order to improve the knowledge about European legislation, programmes and financing at a local level. Our EEN plays an intermediary role between the European Institutions and the local business actors. Our EEN assists companies and above all SMEs to facilitate their access to opportunities at European level and to prepare them on topical themes such as the enlargement process and internationalisation.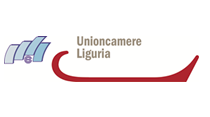 Università degli Studi di Genova
The University of Genoa is one of the most valuable higher education institutions in Italy. With 36.728 students and 3.016 employees is also one of the biggest universities of the Northern part of the country. The University of Genoa educational offer is composed of: a) 11 Faculties, with 51 Departments, offering a wide choice of I and II level degrees, b) 66 PhD Courses (referable to 16 Doctoral Schools), c) 4 PhD International Courses and d) 57 Specialisation Schools. The University aims at equipping students with a sound cultural and scientific basis and tools to address in a strict and conscious way their future professional careers, offering concrete possibilities of integration between theory and practice, including internships at companies and training periods abroad. Department of Chemistry and Industrial Chemistry (DCCI) hosts the Membrane and Membrane Processes Research Group (www.chimica.unige.it/membrane) which has been operating in the membrane field for over 35 years and has acquired wide experience and expertise in the preparation, characterization and application of synthetic membrane. Membrane preparation activity is aimed at developing new products with controlled porosity and transport properties. Membrane characterization is carried out through various techniques like scanning and transmission electron microscopy, dynamic and static porosimetry, gas and liquid permeability and retention tests with low molecular mass solutes, macromolecules and colloids. The membrane application research activity concerns areas of purification, separation and concentration of wastewaters and different types of industrial effluents (special attention is paid to the food industry), and catalysis. At present the Membrane and Membrane Processes Research Group is involved in several national and European research projects. Furthermore, the Group has several on-going cooperation agreements with various types of industries and research centers. Experience, expertise, know-how along with the availability of relevant instrumentation and equipment make the Group a reliable international reference point in the field of membrane and membrane processes.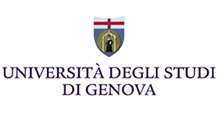 Jordan University of Science and Technology
Jordan University of Science and Technology (JUST) is a leading teaching and research center in Jordan and in the Middle East. Our outstanding students, alongside our faculty,  make JUST a distinguished institution of higher education. JUST is impact on science and technology has been felt locally and regionally, our reputable graduates occupy vital positions in medical professions, engineering, architecture, agriculture, sciences, computer science and information technology. At JUST, we are devoted to providing our students with top-quality education in all fields of science and technology. We offer a challenging intellectual environment with a wide range of undergraduate and graduate degree programs. Students can choose from a number of academic specializations that fit their individual needs. Our student body comes from different nationalities which fosters a highly diverse culture on our campus; about one fourth of them are international students. JUST attracts and retains outstanding faculty and administrative staff who are well recognized in their fields. Our faculty comprises multifaceted staff who have varied experience. We are honored to have such distinguished members who have made key contributions in their fields. Our university is modern in terms of facilities and resources that serve both teaching and research. JUST is always committed to the improvement of all facilities that will provide the environment and opportunities for the students to excel in their study. These improvements include equipping the labs, scientific utilities and research centers with the most advanced  technological means of education. In addition to its role as an institute of higher education, JUST has always committed itself to serve the community in every way possible. Many of the activities carried out by our faculty members and staff are intended to serve the local community in Jordan. We invite you to come explore JUST through our website to learn about our educational programs and research activities. Be sure that JUST is the place to pursue your future career and fulfill your dreams. Together, we hope we can all fulfill the mission of the university, to have graduates that make a difference in their communities and their country.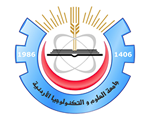 Laboratório National de Energia e Geologia
 The National Laboratory of Energy and Geology (LNEG) carries out research, testing and technological development related activities mainly in the areas of Energy and Geology. Our mission is to promote technological innovation focused on science and technology, aiming raising private sector company's competitiveness within a framework of sustainable economic progress. Within the scope of competences attributed by the Portuguese government's strategies and policies for economic and social development, LNEG takes up the role of an interface between the results generated by R&D programs and their technological integration with the private sector. Our participation in a broad range of international projects convenes us a key partner role for internationalization, as well as a source of specialized information across several R&D subjects. LNEG's activities, with their core focus on companies' demands and needs, can be aggregated in three distinct areas: (1) Financed R&D Projects, integrated on European Union Support Programs, and Technological Research and Development Programs.(2) Providing specialized services to the private sector and the public sector. (3) Direct support to the state in its international representation through the supply of scientific and technological support, tailored to specific sector's policies, transversal issues and their interfaces, in addition to the evaluation of impact on broader social issues.