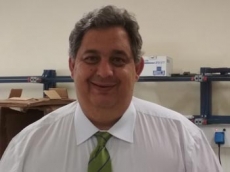 Dr. Dionissios Mantzavinos
email: mantzavi@mred.tuc.gr
Dr. Dionissios Mantzavinos serves as a Professor of wastewater engineering in the Department of Chemical Engineering, University of Patras, Greece. He holds a Diploma (1991) in chemical engineering from Aristotle University of Thessaloniki, Greece, and M.S. (1993) and Ph.D. (1996) degrees in chemical engineering from Imperial College of Science, Technology and Medicine, UK. After a short spell as a Research Fellow and Lecturer at Edinburgh and Leeds Universities, respectively, he returned home to take up an academic position as Assistant, Associate and Full Professor in the Department of Environmental Engineering at the Technical University of Crete before his move to University of Patras. His research interests focus on water/wastewater treatment by physical, chemical, and biological processes, as well as on environmental catalysis. Particular emphasis is given to advanced oxidation technologies including heterogeneous and homogeneous photocatalysis, electrochemical oxidation, ultrasound radiation, wet air oxidation, ozonation, and various combinations of the above. Prof. Mantzavinos is involved in several academic and professional bodies including the editorial boards of scientific journals and he has authored or co-authored over 212 journal papers. He presently serves as an Editor-in-Chief to the Journal of Chemical Technology & Biotechnology (Wiley) and Associate Editor to Water Research (Elsevier).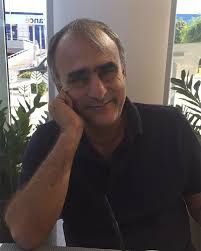 † Dr. Andreas Alexandrou (2012-2018)
Dr. Andreas Alexandrou was Professor in the Department of Mechanical and Manufacturing Engineering at the University of Cyprus. Prior to this appointment he was Professor of Mechanical Engineering at Worcester Polytechnic Institute (WPI), Director of the Semisolid Metal Processing Center (1998-2001) and Director of the Aerospace Program (1993-1998). From 1993-1994 he held a parallel appointment at Massachusetts Institute of Technology as a Research Associate Fellow at the Materials Processing Center of the Materials Science and Engineering Department. During the development of the School of Engineering (2001-2004) he held the interim positions of the Head of the Mechanical and Manufacturing Department first, and then of the Dean of the School of Engineering. From 2004-2007 he served as the Dean of the School of Engineering. He received the B.S. degree in Mechanical Engineering (1982) from the American University of Beirut while on U.S.AID/Fullbright scholarship. At the University of Michigan he earned M.S. degrees in Mechanical Engineering (1983) and Civil Engineering (1985), and the Ph.D. degree in Mechanical Engineering (1986). His research interests and contributions were in basic fluid flows with applications in the environment, processing of materials, and in wake flows. His research program had received funding from industry, NASA and the US. Department of Energy (total research funding: approx. $6 Million).